Evidence Log 2017
Our 5 Step Evidence Log for 2017/2018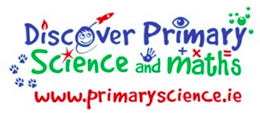 Step 1 Science (Six hands on science investigations)
Materials 1. Ms Galligan's Senior Infants: Dolly's Raincoat
Materials 2. Whole school: Slime (Science Week Photo Below)
Materials 3. First Class: Ice Melting
Energy and Forces 1. First Class: Parachutes
Video Player
Energy and Forces 2. Ms Creaner's Second Class: Make your own Rainbow Experiment
Click on Make your own Rainbow
Living Things 1 Ms Healy's Juniors: Senses – Taste Test
Living Things 2. Second Class: Nature Clean-up Operation
Living Things 3. Ms Barrett's Senior Infant Minibeast Hunt
Recording our Minibeast Hunt in Room 16
Whole School Science Speaker: Young Einstein Day
**************************************
Step 2 Technology ICT
(2 or more examples of use of ICT as part of their work)
1. Power Hour with iPads in Ms Barrett's Class.
2. Ms McLoughlin's Class show their Science skills!
3. Mr Whyte's Class Second Class did a Tree Project and used Google maps
Click to see our Google Maps work
**************************************
Step 3 Engineering
(2 examples of engineering in class or in area)
Engineering 1: Design and Make with Bricks for Kids
Young Engineers get things moving!
Engineering 2: Super Parents as Partners in ScienceA huge thanks to Doug Reid and Suzanne O'Brien who are both parents from Junior and Senior Infants year group. They work in the area of Science and Engineering and both came in to give really exciting talks to the classes about their work in laboratories and in technology. The children were captivated by the awesome talks and were feeling inspired to become Engineers and Scientists! It is super to have this involvement, it means so much.
Engineering 3: Building a Tower: Second Class
Video Player
**************************************
Step 4 Maths 2 or more examples of Maths as part of Science work
Click here for FUN Maths Trail
Senior Infants Maths Week trip to Imaginosity
On 15th October 2017 we joined Imaginosity for National Maths & Science Week and took part in the accredited DPSM workshops at Ireland's ONLY Children's Museum!
Maths Eyes in SFX JNS – get your number goggles on!
If you add the number of girls and the number of boys in the picture, what do you get?
Can you spot some shapes in the picture?
Are there more children looking to the left or the right?
How many children do you see in the picture?
How many girls are in the picture?
How many boys are in the picture?
Howe many children are standing up?
How many children are sitting down?
How many children are in the back row?
How many children are in the front row?
Click on the words TREE1 and TREE2 below to spot how the children in Mr Whyte's Class used their AMAZING Maths skills to figure out the size of the Canopy of the tree in our school yard. It's brilliant!
**************************************
Step 5 STEM Show and Tell
OPEN DAY for Parents to demonstrate STEM Work
Well done to all the families who joined in class on Friday 23rd February 2018. We had a great demonstration of all of our recent Science Work. Experiments and Solar System Projects were on show and the parents and grandparents involvement made everything so much fun!!
SCIENCE WEEK 2017
Ms Healy's Junior Infants tested their taste buds!!
Strand: Living things: Myself
Ms Barrett's Senior Infants visited Imaginosity and were building and having fun with Maths!!
In 1st Class, Ms Connolly's Class experimented with MAGNETS!!
Strand: Energy & Forces: Magentism
Check out Mrs McEvoy's 2nd Class building moving robots with LEGO Briks4Kids..
A REAL scientist came to visit!!
We found out about electricity..
Strand: Energy & Forces : Electricity
We have even made our own St Francis Xavier Slime!
Mrs McEvoy's also found time to do a litter pick.. We love our planet!!
Strand: Environmental Awareness & Care
Ms Connolly's Class Magnetism Experiment
Activity notes: (orally prepared together)
1. We all had some magnetic and non-magnetic objects (paper clips, fridge magnets etc.)
2. We used our magnet to see if they were magnetic or not.
3. We recorded our results on the sheet.
4. We spoke about what objects were the strongest magnets, after testing them all.
Fair Test: We used the same magnet for the whole experiment.